44-CD Box Set (LP-Size) with two 300-page hardbound books, 1244 tracks. Total playing time: 56hours 26minutes 27seconds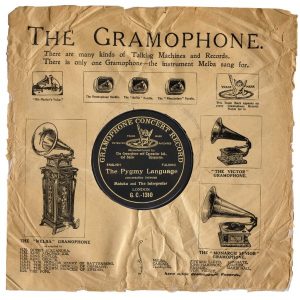 Black men and women – long present in Europe – have long been overlooked as pioneering personalities in modern mass media. From the early years of the recording industry, people of African descent were featured on European phonograph cylinders, gramophone discs and in movies and still images.
Their music, speech and dance, in all styles, categories, and languages provide a rich resource. Black Europe will be documenting, rescueing and reissueing evidence of some 2,000 recordings and 200 films. This scattered and almost forgotten treasury runs from the 1880s to the late 1920s and the invention of the microphone.
Rare originals have been lovingly restored using modern technology.